MSI KT4V-L (MS-6712)
By Robert Jon Cox

Last Updated: 03/31/2011 08:27 Created on: 11 January 2003
---
KT4V-L Inside Front Bottom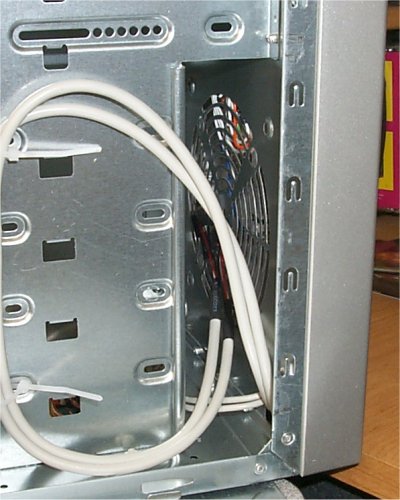 I'm guessing this is another empty fan slot. It appears to be blocked and I'm not sure where it will draw its air from. When my budget permits I'll place a large fan here (intake).
Return to Main Page
---
Honor the Missing in Action and Killed in Action of Taffy III
We do remember. We won't forget.
---
Robert Jon Cox - webmaster@bosamar.com
Last revised July 12, 2008
Copyright © 2003-2007 all rights reserved
Void where prohibited.