MSI KT4V-L (MS-6712)
By Robert Jon Cox

Last Updated: 03/31/2011 08:27 Created on: 11 January 2003
---
KT4V-L Left Side Panel Inside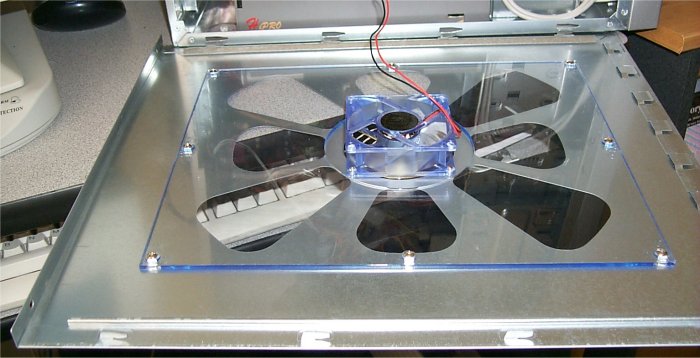 I currently have this fan setup as an exhaust.
Return to Main Page
---
Honor the Missing in Action and Killed in Action of Taffy III
We do remember. We won't forget.
---
Robert Jon Cox - webmaster@bosamar.com
Last revised July 12, 2008
Copyright © 2003-2007 all rights reserved
Void where prohibited.