MSI KT4V-L (MS-6712)
By Robert Jon Cox

Last Updated: 03/31/2011 08:27 Created on: 11 January 2003
---
KT4V-L Full Side Open 2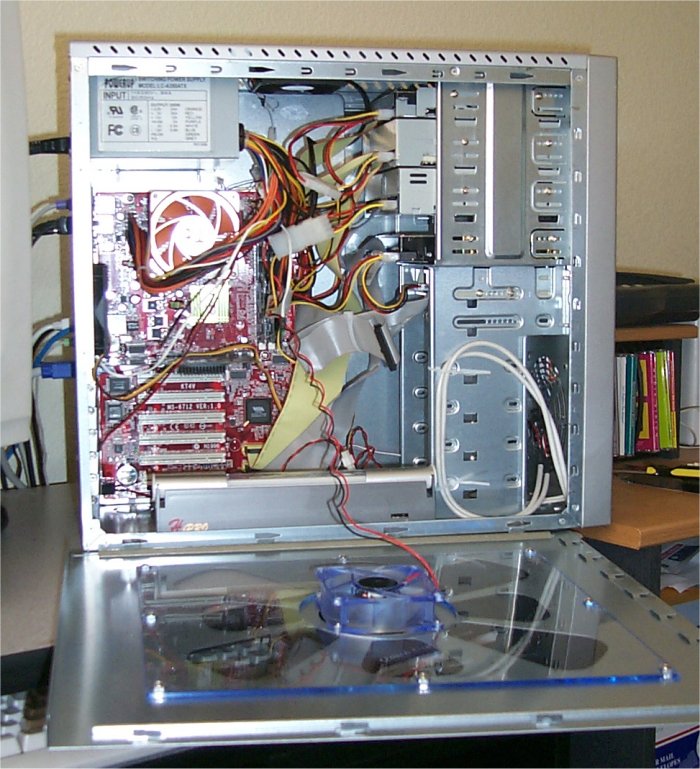 This Enermax case came with a nifty blue neon light (housed in the round tube at the bottom of the case). The bulb burnt out in less than one month. Low marks for this annoyance....
Return to Main Page
---
Honor the Missing in Action and Killed in Action of Taffy III
We do remember. We won't forget.
---
Robert Jon Cox - webmaster@bosamar.com
Last revised July 12, 2008
Copyright © 2003-2007 all rights reserved
Void where prohibited.